When Janet Gardner found herself "Cryin'" after the plug was pulled on her rock star career, she turned to dentistry.
The former lead vocalist of the glam metal band Vixen went on to pursue the family business after the Sunset Strip music scene went silent. The 61-year-old recently joined several artists who survived the decadent era of the '80s for the three-part Paramount+ docuseries, "I Wanna Rock."
The series, produced by MTV Entertainment Studios in partnership with Gunpowder & Sky, features new interviews with Dee Snider of Twisted Sister, John Corabi of Mötley Crüe, Dave "Snake" Sabo of Skid Row, and Winger's Kip Winger, among others.
Garner said that when Seattle's grunge scene hit pause on her music career, she became a dental hygienist in Connecticut, a trade she still practices today.
"My grandfather was a dentist," the singer explained to Fox News Digital. "My uncles, a couple of them were dentists. Their kids are now dentists, a couple of hygienists – lots of dental people. And they all had really good lives. They were able to do their work and have the sort of work/life balance [that] was very good… I needed something that would allow me enough time for my family, for my music, other things in life. That work/life balance really appealed to me. If I had this kind of skill, I could work more when I needed more money, and I could work less when I needed more time for other things."
"It worked out great," she shared. "And I like learning. I like school. So going back to school for me was very satisfying. And I loved what I was learning. We had to take pharmacology… And I love science. It was invigorating. I loved it. I studied my butt off. I kicked a–… Not only did it give me something that I could do in my life… for money and security and for my family. [But], I also [get] to use a side of my brain that hadn't been used in a while."
THE MAMAS & THE PAPAS STAR'S 'CRUEL' CAUSE OF DEATH RUMOR 'ANOTHER FAT JOKE,' AUTHOR SAYS: 'SIMPLY NOT TRUE'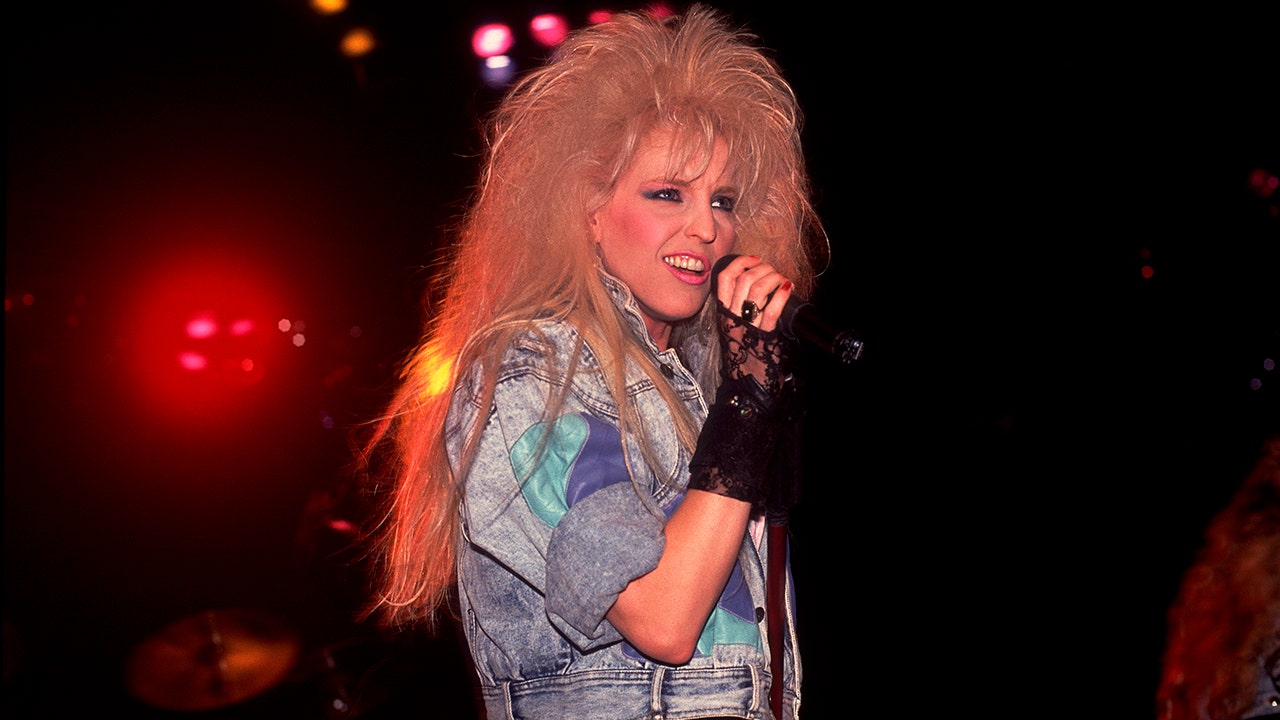 Garner is a part-time dental hygienist, which allows her to still make music and hit the road on her terms. In June of this year, she and guitarist/producer husband Justin James released a new album, "No Strings."
She said few of her current patients know about her rock star past.
"I do it three days a week, and then I have four days a week for other things," Gardner explained. "And music is one of those things, and of course, my family. I don't know when I'll stop. I'll do it as long as I can still do it."
"Back in Connecticut, I worked at the same practice for a lot of years," she noted. "And by the time I left there most of my patients knew. They would be like, 'Where is she today?' And they would be told, 'She's on a tour with her band.' But where I currently work, I've only been there for about a year, so not many people know. It doesn't come up. It's never, 'Any concerns with your teeth? Oh, by the way, I was in this band in the '80s.' Some of them know, but a lot of people don't. But I guess after they see this docuseries, they'll go, 'Hey, isn't that the girl who just cleaned my teeth?'"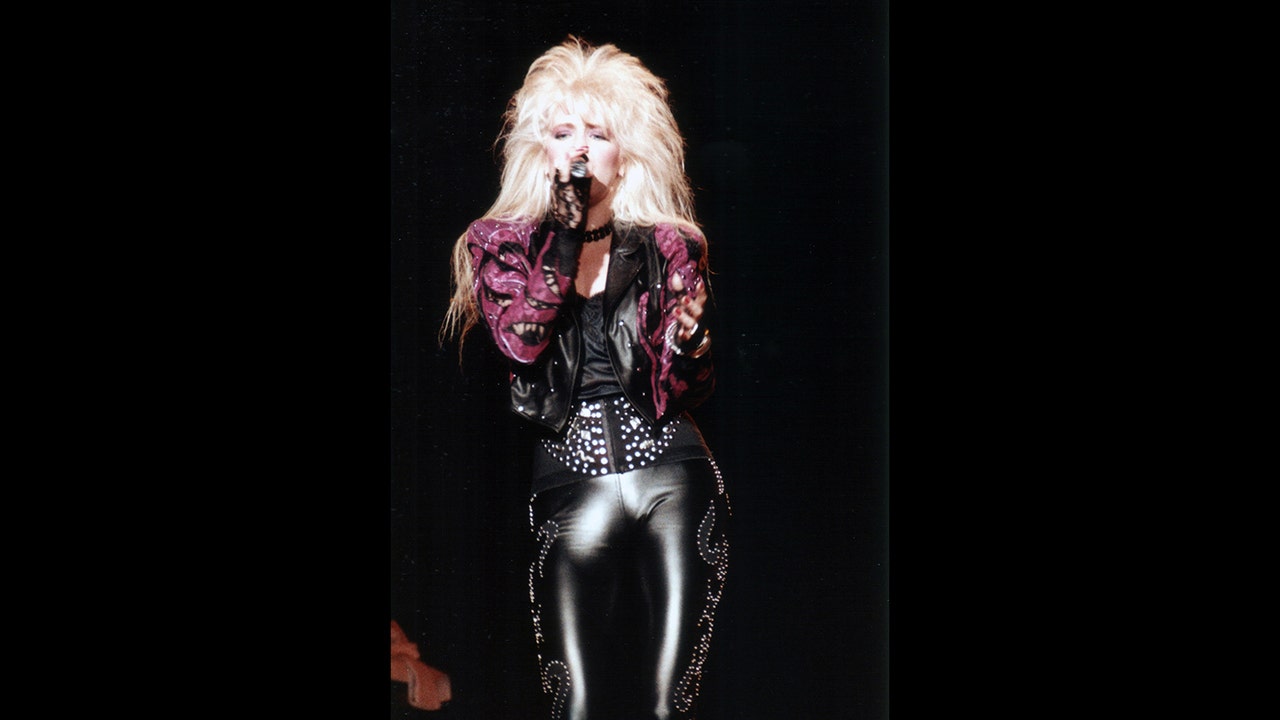 The original Vixen girls – Jan Kuehnemund, Laurie Hedlund, Cindy Boettcher and Gayle Erickson DeMatoff – grew up together in St. Paul, Minnesota. Erickson DeMatoff clarified to Fox News Digital that the band formed in 1970 and moved to Los Angeles in 1979. Gardner joined the group in 1983, she said. Vixen also featured Roxy Petrucci on drums and Share Pedersen on bass, The Hollywood Reporter revealed.
According to the outlet, their self-titled debut album was released in 1988 and spawned two hit singles, "Edge of a Broken Heart" and "Cryin'." Their music videos were featured heavily on MTV, and they even appeared in Penelope Spheeris' film, "The Decline of Western Civilization II: The Metal Years."
CLICK HERE TO SIGN UP FOR THE ENTERTAINMENT NEWSLETTER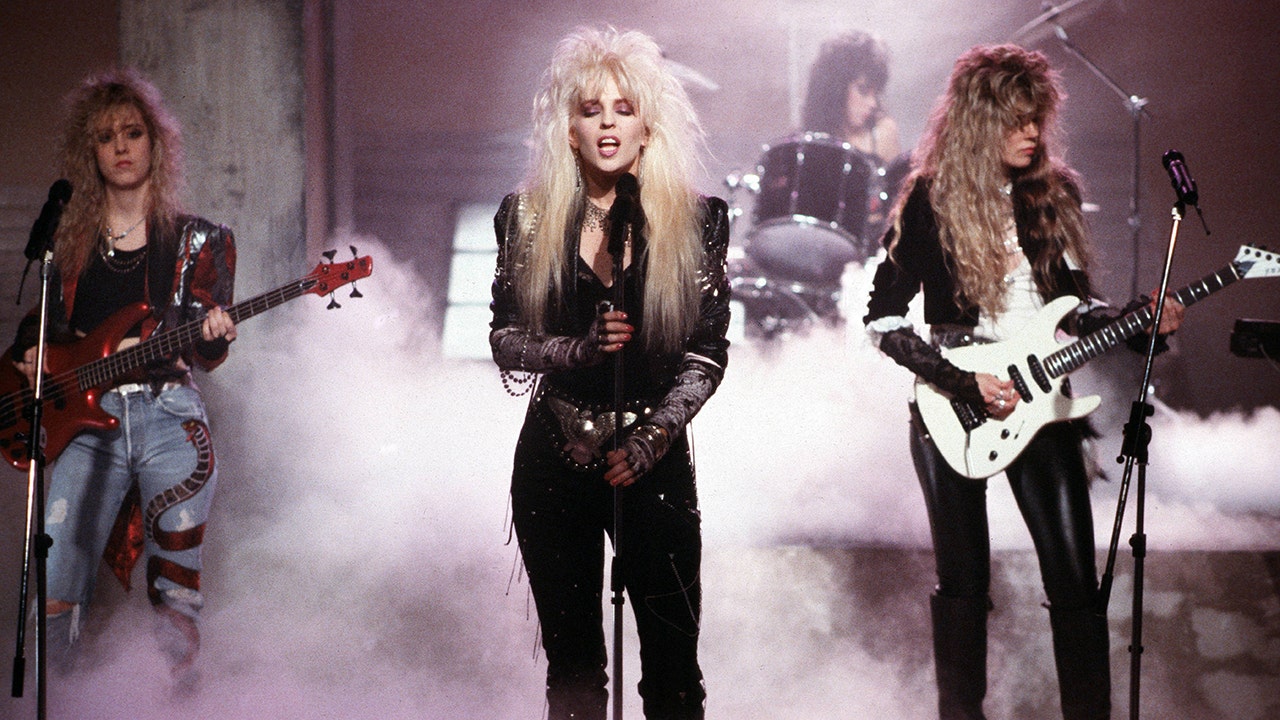 They also toured with the "Prince of Darkness" in 1989.
"He was awesome," Gardner gushed about Ozzy Osbourne. "We toured with him during a time when he was very clean. He wasn't drinking, he wasn't doing any drugs. He was working out every day. His kids were little, and they would come out. [His wife] Sharon was out there quite a bit. He was really on an upswing. He was very positive, hilarious – a very funny guy. Easy to talk to."
Gardner admitted she was "really intimidated" – but the singer quickly put her at ease.
"He stopped me and just started a conversation about singing and how difficult it is to be out there every night," she recalled. "We shared vocal tips, what to eat, what not to eat. It was amazing. He was really in a good place when we toured with him… And it was great to see him in such a good place."
WATCH: FORMER VIXEN SINGER JANET GARDNER RECALLS OZZY OSBOURNE TOUR
Gardner vividly recalled the moment Vixen had made it. She was driving in Southern California and "Edge of a Broken Heart" started blasting through her speakers.
"I can't even explain to you that feeling inside of me," she said. "It was a dream come true… I couldn't keep driving. I had to… sit on the side of the road and listen. I went to a payphone and I called my mom… That was a huge moment of just elation, excitement and gratefulness. I was so grateful that this was happening."
ROLLING STONES' KEITH RICHARDS' PAST LOVE LIFE PLAGUED BY HEROIN, FAME: AUTHOR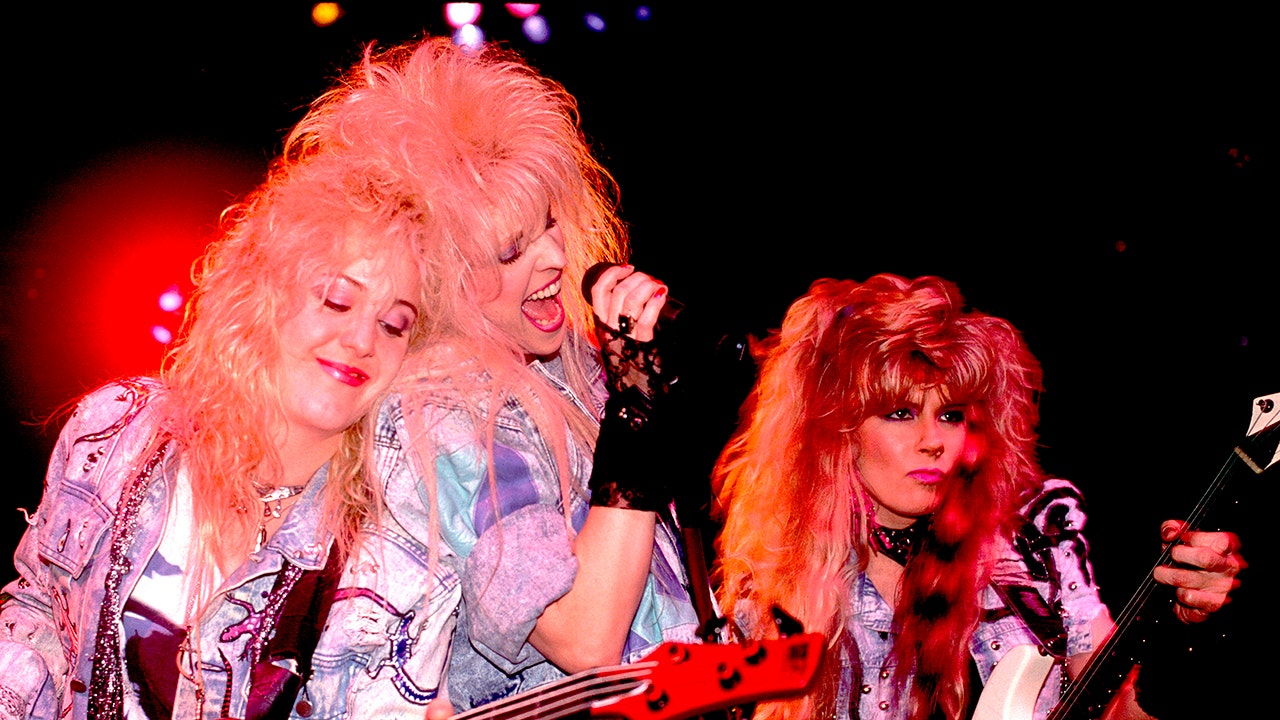 According to The Hollywood Reporter, Vixen followed up their breakout success with "Rev It Up" in 1990. However, the album did not have the same impact as its debut.
Then the whispers started. There was a new rock music scene coming out of Seattle known as "grunge." At the time, Vixen was in Europe touring with Deep Purple for their second album.
"We were calling home and not getting answers," said Gardner. "People were avoiding talking about what was happening back there. And we were just really focused on what we were doing, playing the best shows that we could every night and just enjoying ourselves in Europe. But I started to get a funny feeling. A few people that I talked to at home said, 'Yeah, MTV's not playing any of you guys anymore.'… I just got a sinking feeling. And once we got home, that's when we realized we were a dying breed here."
"It was tough," she admitted. "It was devastating. It's like getting fired from your job. It's hard to recover from. We had just gotten back from a big tour, a great tour. And it was all over."
Nirvana was the most prominent of the era's series of Seattle grunge bands, including Pearl Jam, Soundgarden and Alice in Chains, that would go on to release best-selling records. Their angst-filled lyrics struck a chord with young people who were exasperated with the marathon partying and sickly sweet lyrics coated with Aqua Net hairspray coming out of the West Coast.
Grunge, along with country star Garth Brooks and his sold-out arena shows, contributed to the demise of glam metal.
CHER, GREGG ALLMAN'S MARRIAGE PLAGUED BY DRUGS AND FAME, BUT ROCKER 'NEVER STOPPED LOVING HER': AUTHOR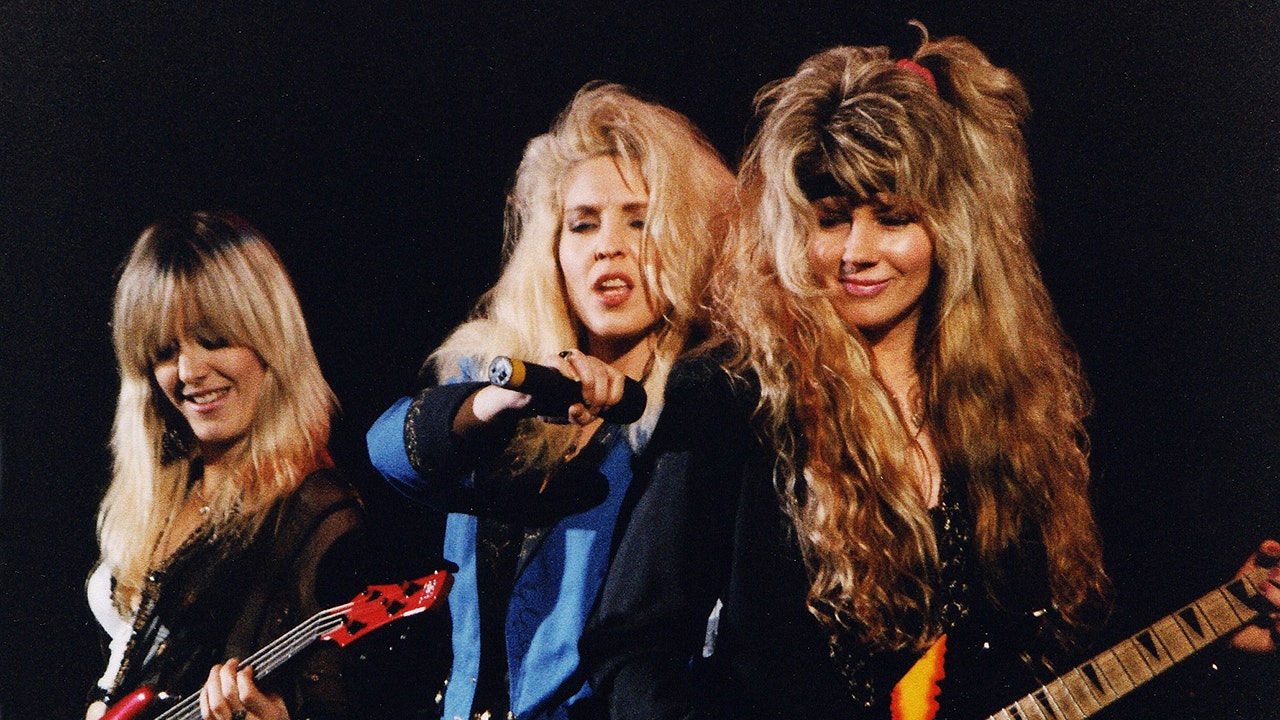 "I do think people were clamoring for something new, different and exciting," said Gardner. "There were a lot of great musicians, a lot of great songs and talent, but we all just got shoved into this small space. And the rock star fantasy just got more and more outrageous. It was refreshing for people to see something so earthy and maybe not quite so happy, something rebellious… And then you had others who were craving something that wasn't as depressing as grunge. So a lot of displaced fans took to country, which had a similar vibe to the rock shows we were putting on in the '80s."
Vixen was dropped by their label shortly after. They disbanded for several years but reformed with various new members. The group also had a brief reunion for VH1's "Bands Reunited" in 2004. They eventually parted ways. Kuehnemund passed away in 2013 after a lengthy battle with cancer.
The ride was brief for Gardner, but today, she is grateful to tell her story.
"We had everything we could dream of, but there was another side to it," she said. "And we're still here."
"I Wanna Rock: The '80s Metal Dream" is currently available for streaming. The Associated Press contributed to this report.