The Xiaomi Smart Band 7 is another addition to the flourishing lineup of the self-proclaimed number one wearable brand in the world. It's proof that you don't have to spend a fortune to access your daily health and fitness metrics from your wrist, nor do you have to sacrifice fancy features either. 
The affordable wearables market is ever-expanding which is good news considering the current climate, so while the price and fit might be lightweight, this watch certainly isn't featherweight on features. 
Specs
Available colors: Interchangeable band colors are available 
Compatibility: IOS and Android, Mi app
Battery life: 14 days
Display type and screen size: 1.62" AMOLED
GPS: Yes 
 Water resistance: Up to 50 meters
Heart rate tracker: Yes
Sleep tracker: Yes
Music: Yes
The Xiaomi Smart Band 7 enters our best fitness tracker (opens in new tab)round-up as our tried and tested budget-buy recommendation. We were surprised by the sheer number of features available on the model but didn't find the watch very user-friendly at times, and the screen can be unresponsive too. But it does look great on your wrist and carries a look not dissimilar to a Fitbit. 
Below, we detail the highs and lows of this model and deliver our verdict on whether this fitness watch is worth your hard-earned dollars. Discover the best place to wear a fitness tracker (opens in new tab) or find out everything you need to know about the Smart Band 7 with our full review. 
Price and availability
The MSRP of the Xiaomi Smart Band 7 varies by location, listed as £54.99 on its main website, and you can add changeable strap colors at checkout for £4.99. Mi (opens in new tab)ships worldwide, and you can also purchase this watch via third-party retailers like Amazon for discounted rates down from $50.99.
We think this fitness tracker is reasonably priced considering the number of features available, its fantastic battery life, and access to an app.
Design and display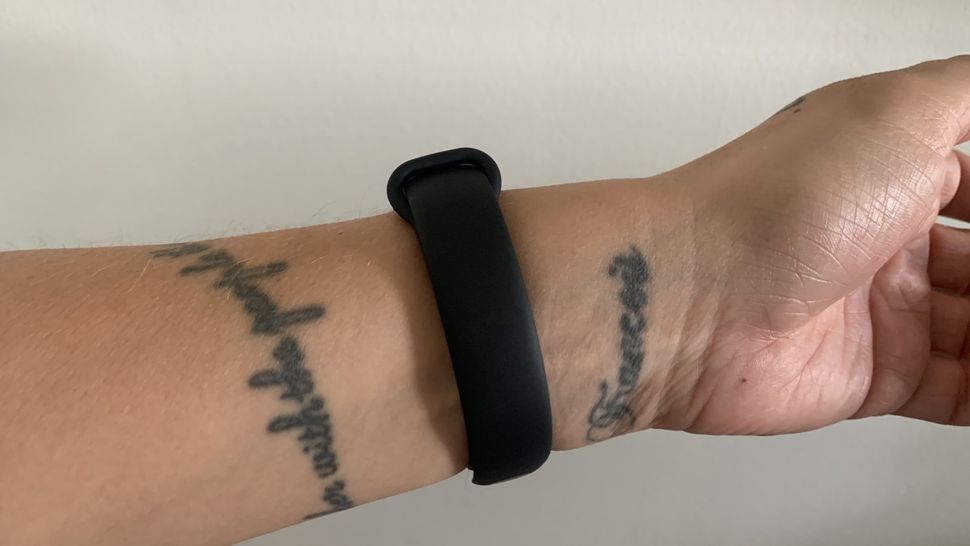 The Smart Band 7 is the new and improved sibling of the Smart Band 6, with a few fancy features thrown into the mix to add even more bang for your buck.
It looks nearly identical to a Fitbit, with a sizable, crisp color 1.62" AMOLED high-resolution display that provides a 25% larger and brighter screen than its Xiaomi Smart 6 predecessor. The screen size measures the width of our wrist from top to bottom, and the improved interface design allows you to instantly read your core stats without the need to scroll or fuss. 
The fitness tracker itself is easy to set up. You can download the Mi Fitness app straight to your phone and sync the watch (after its first charge) to the app. From the profile tab, you can set up your information like weight, age, and height and navigate your connections to other apps like Strava or Apple Health.
The touchscreen design is handy for on-the-go and easy selections, allowing you to
…
Read More...
Read More