In addition to the type of toothbrush you use — be it an electric toothbrush or a manual one — the toothpaste you brush with is also important to your dental health. But whether you shop in-person or online, "there is a bewildering array of toothpaste available," said Dr. Edmond Hewlett, professor at the UCLA School of Dentistry. The seemingly endless options can make purchasing a tube a challenge, and when you factor in all the different variations of toothpaste to choose from — like teeth whitening and anti-tartar — picking one out can seem like a daunting task. But it doesn't have to be.
All of the dentists we spoke to recommended only buying toothpaste with the American Dental Association Seal of Acceptance. Hewlett explained that when you see that seal, it means the brand submitted data and other materials to the ADA and the organization determined that the product meets specified safety and efficacy requirements.
LEARN MORE How to shop for toothpaste
"You can't go wrong when you look for that," Hewlett said in reference to the ADA's seal. "After that, it's really a matter of personal preference."
We talked to dentists about everything you should know about shopping for toothpaste and rounded up a handful of options you may want to consider the next time you need a new tube.
Best toothpaste to purchase for adults
To recommend the toothpaste options below, we referenced a list of toothpastes with the ADA Seal of Acceptance. We chose to highlight basic toothpaste varieties rather than specialized types — like whitening, sensitive or anti-tartar toothpastes — because experts told us these options clean teeth and help protect against cavities, which are the most important factors. All of the toothpastes we recommend also contain fluoride, per dentists' advice.
Flavor: Ultra Mint | Size: 5.5 ounces
Flavor: Mint | Size: 6 ounces
Flavor: Cool Mint | Size: 8.2 ounces
Quip Mint Anticavity Toothpaste
Flavor: Mint or Watermelon | Size: 4.6 ounces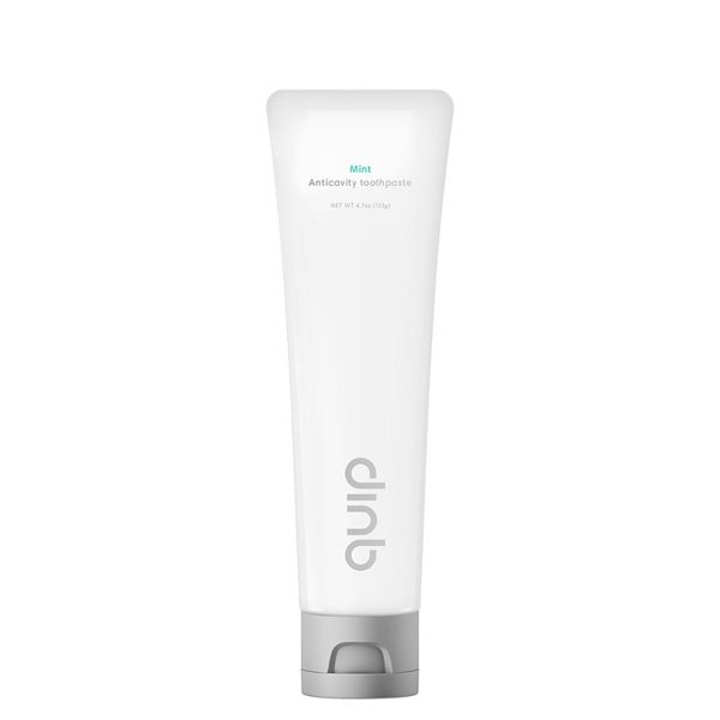 Flavor: Fresh Mint | Size: 6.3 ounces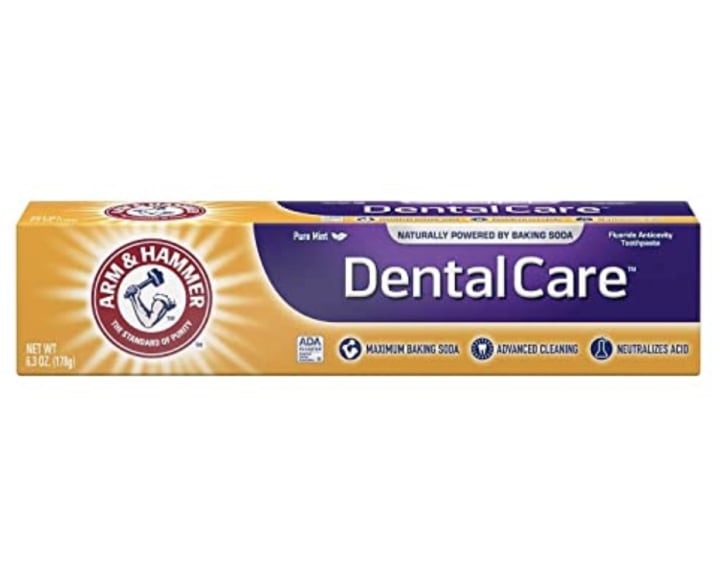 Flavor: Mint | Size: 4 ounces (three tubes)
Flavor: Mint | Size: 3.4 ounces
Flavor: Mint | Size: 5 ounces
According to SprinJene, this toothpaste contains black seed oil to help prevent gingivitis and zinc to help prevent plaque.
How to shop for toothpaste
On the most basic level, toothpaste is meant to clean your teeth and help prevent cavities and oral disease, Hewlett said. When you're shopping for a tube, there are three main questions you should consider, said Dr. Breno Reboucas, a professor at the Boston University School of Dental Medicine:
Does it have the ADA seal of acceptance?
Does it contain fluoride?
…
Read More...
Read More