Some of the region's highest-profile dentists and academics at the University at Buffalo say they were blindsided by the news that the Buffalo Water Board stopped adding fluoride to the city's water more than 7½ years ago.  
Leaders in the dental community said while it's good that Buffalo is aiming to resume fluoridating its water sometime later this year, parents shouldn't wait and need to take matters into their own hands when it comes to their kids' dental health.
Using fluoride toothpaste at home and getting children regular fluoride treatments from a dentist are among their recommendations.
"No one in organized dentistry knew that the water in Buffalo has not been fluoridated and that the fluoridation stopped in 2015," said Dr. Joseph E. Gambacorta, associate dean for academic and faculty affairs at UB's School of Dental Medicine. "It's not that there was any type of memo sent or any type of consultation (like), 'If we do this, what will be the result?' There was never any dialogue between the university, organized dentistry or the dental profession to discuss this issue."
Buffalo stopped adding fluoride to its water system in June 2015, according to the Buffalo Water Board's annual water quality report for that year. Fluoridation was expected to be restored sometime after March 2016, the report stated. The next year, that estimate was pushed back to December 2017, before being extended to 2018 and 2019.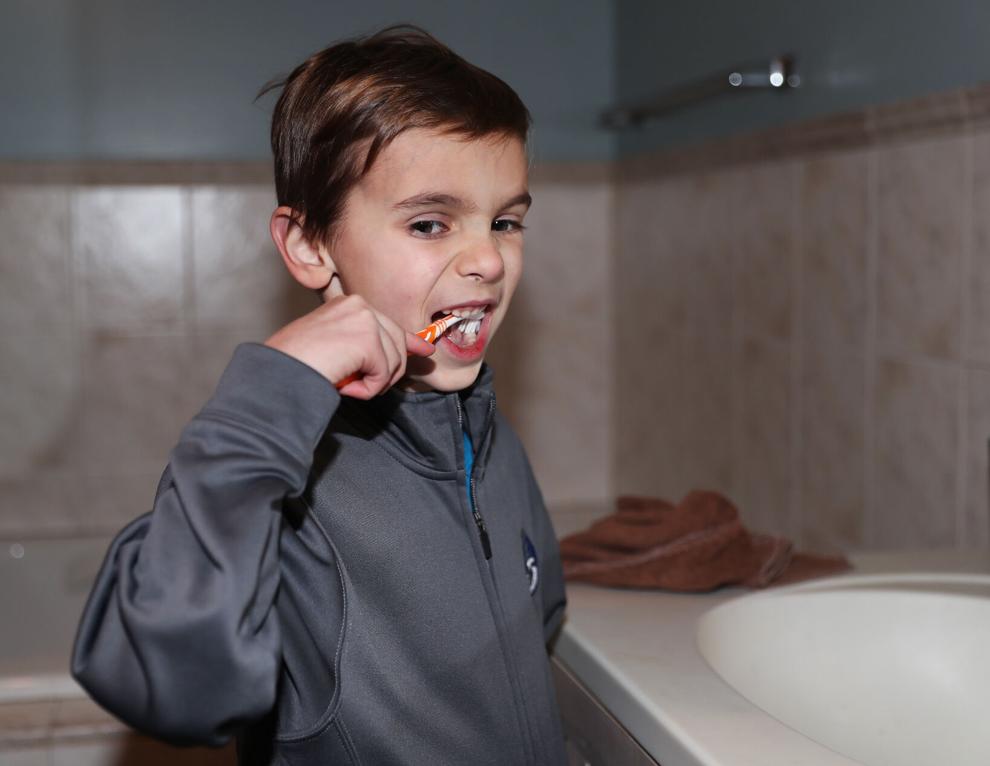 Buffalo's water system now contains far lower measurements of fluoride, which boosts dental health and guards against tooth decay, than what public health experts recommend. That puts Buffalo in the minority both nationally and in New York State. 
Starting in 2019, Buffalo Water stopped giving a time estimate in its annual reports. Instead it stated that its water has not contained added fluoride since 2015 and "we do not expect fluoride addition to be restored until completion of various capital projects."
Buffalo Water Board Chairman Oluwole A. McFoy previously told The Buffalo News the city was in the process of upgrading an outdated fluoride system when the lead water crisis in Flint, Mich., caused the water board to pause in 2016 and study whether the new type of fluoride system would have a corrosive effect on Buffalo's many lead pipes. He said studies done in conjunction with the University at Buffalo showed the system is safe and the city will begin adding fluoride to its water again sometime this year.
What steps parents can take
Dr. Sarah J. Ventre, an attending pediatric physician at John R. Oishei Children's Hospital in Buffalo, said she was unaware of the city's fluoride decision but it tracks with what she and other dentists have seen.
"It definitely came as a surprise to me, and I know other pediatricians that I work with, they were also not aware of this," Ventre said. "I personally feel bad because I haven't been properly counseling parents about the lack of fluoride in the tap water."
There are steps parents can take while they wait for the city to take action, Ventre said.
Fluoride toothpaste is now recommended as soon as a child's teeth come in, she said, adding that parents should use an amount the size of a grain of rice on their kids until age 3. 
Fluoride treatments – where dentists paint a fluoride varnish onto the tooth – should also be done every 3 to 6 months, she said, depending on a child's risk of tooth decay. Over-the-counter mouth rinse is an option, but not until age 6.
"Because they have to be able to swish and spit," she said. 
Another option is a dietary supplement that can be ingested starting at 6 months to age 16. A doctor's prescription is necessary for the dietary supplements, she said.
Gambacorta and Ventre said some of these options may be out of the reach of low-income families. Ventre noted that fluoride varnish treatments are covered by Medicaid.
All are good options, the doctors said, but none of them rival the efficacy of a fluoridated water supply. 
"We just want the fluoride back in the water," Gambacorta said.
Since 2015, the CDC has recommended an optimal fluoride concentration of 0.7 parts per million in community water systems. Buffalo's fluoride concentration in its 2021 water quality report was 0.13 parts per million, more than five times lower than the recommended level. The report lists natural deposits and discharge from fertilizer and aluminum factories as possible sources of fluoride in the water.
Mayor Byron W. Brown on Friday took responsibility for the city's failure to add fluoride to its water system for the last 7½ years.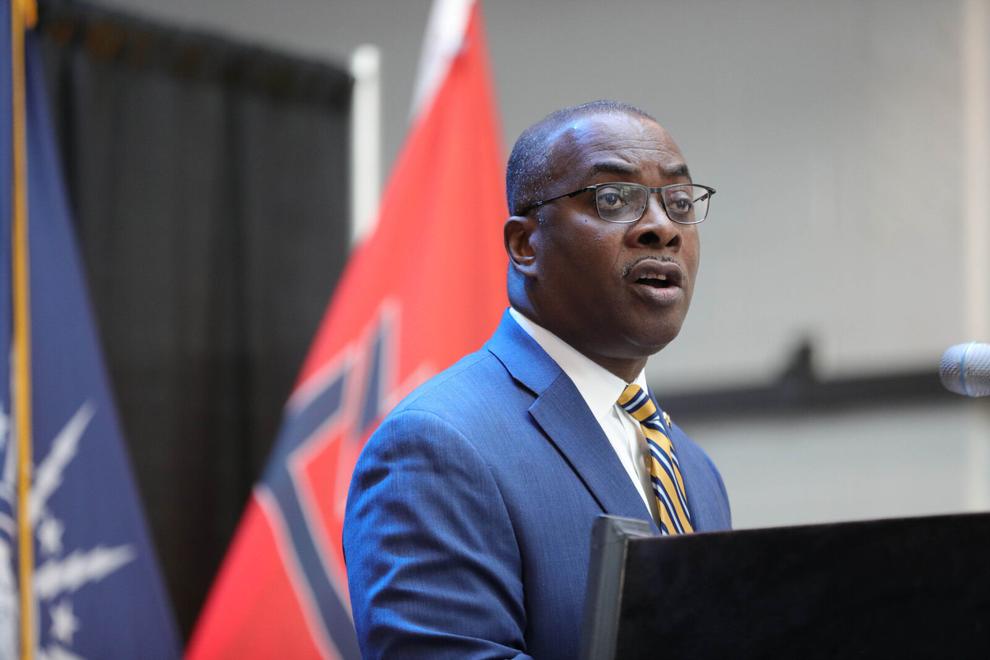 "The buck ultimately stops with me," Brown told reporters in his City Hall office. "Like others, I was not immediately notified, but I should have been, and we should have put the information out to the community. No excuse for it."
"The buck ultimately stops with me," Brown told reporters in his City Hall office. "Like others, I was not immediately notified, but I should have been, and we should have put the information out to the community. No excuse for it."
McFoy said the Water Board mailed the city's annual water quality report containing the fluoride stoppage news to residents until 2018, when it began sending a mailer directing residents to read the water quality report online on its website. The fluoridation change was not listed prominently in that online report, either.
Buffalo Common Councilor Rasheed N.C. Wyatt said that disclosure was unlikely to get the attention of city residents. 
"I absolutely do not think that's sufficient," Wyatt said. "Unfortunately, in our world, businesses and organizations think that just because I put it in writing, it's OK. You put it in writing but you don't tell anyone. That shouldn't have been done without any community input. That's just kind of ridiculous."
Council Member David A. Rivera on Jan. 18 sent a letter to McFoy inviting him to speak at a meeting of the Council's Community Development Committee at 1 p.m. Tuesday in Council Chambers at City Hall.